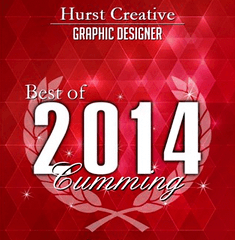 Creative Design
A Creative Design Studio that understands the power of print.
Hurst Creative offers many possibilities to help grow your business. Our graphic design solutions and strategic creative campaigns open doors to new business.
A quality product brochure is the perfect 'leave behind' after a sales presentation. Effective print materials and quality graphic design provide your sales staff with the tools they need to close new business. Don't lose business due to outdated materials.
Our creative design services and concepts effectively communicate your marketing message:
Innovative Logo Design
Trade Advertising Campaigns
Brand Identity Packages - Letterhead, business cards, envelopes, stationary, thank you cards, etc.
Adobe .PDF- Design/Conversion/Forms
Bi-fold/Tri-fold Brochures
Case Studies
Product Data Sheets/Whitepapers
Direct Mail Campaigns
7 Branding Secrets
Every company has a brand (how people think of them) whether they created it through design or accident. By creating your brand through design, you shape the way you wish your company...